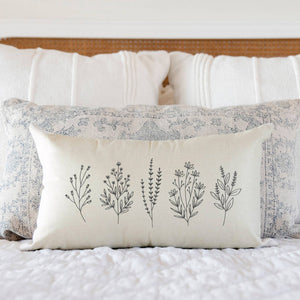 Floral Sprigs Pillow
Floral Sprigs Pillow
The Floral Sprigs Pillow features a charcoal drawn wildflower sprigs against a natural oatmeal background and compliments any decor aesthetic.  Pair with light Spring pastels or other neutral shades for a modern look. 
Material: Poly/cotton blend
Size: 12" x 20"
Washing Instructions: Delicate Wash Cycle and tumble dry low or no heat.